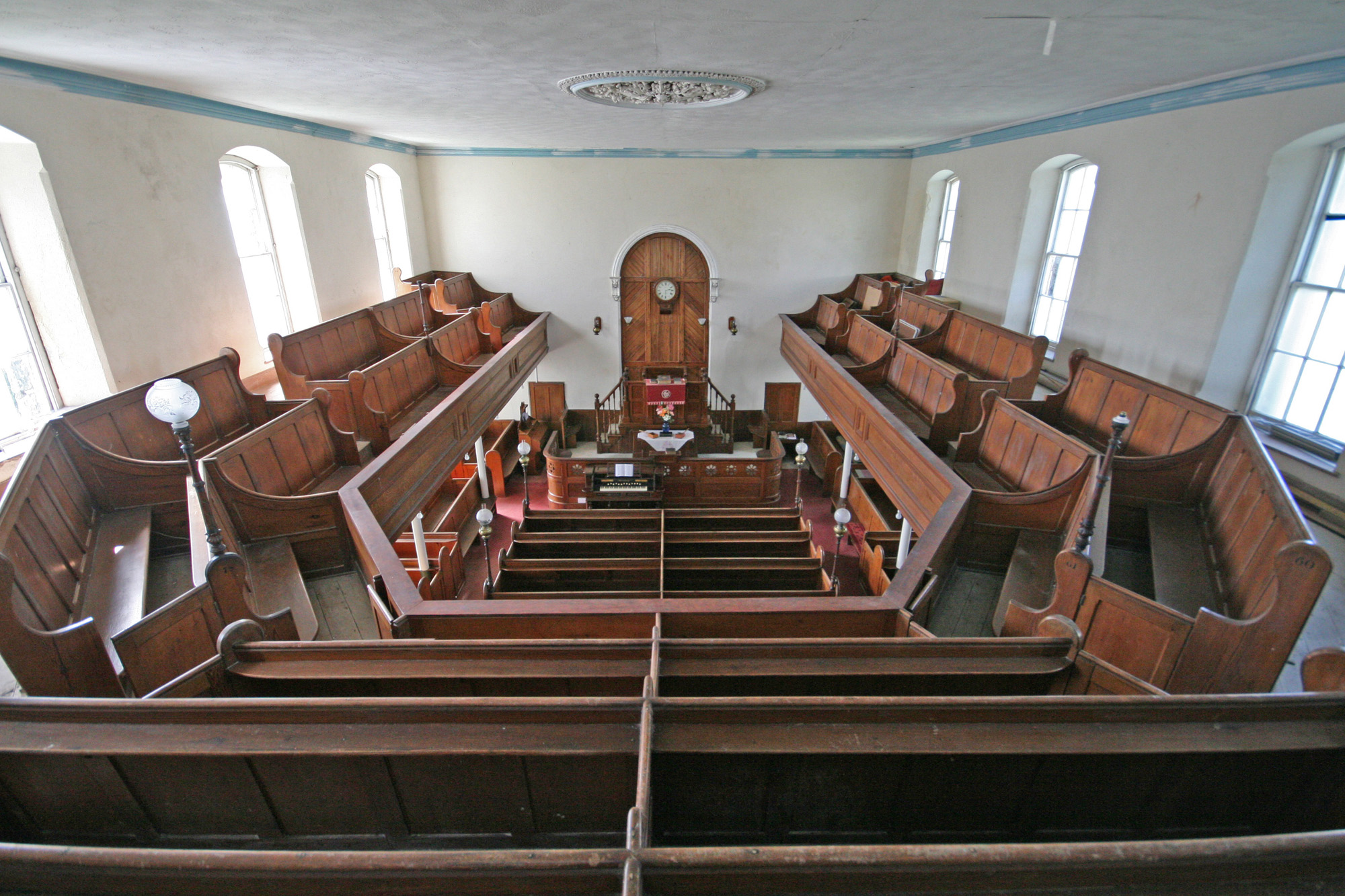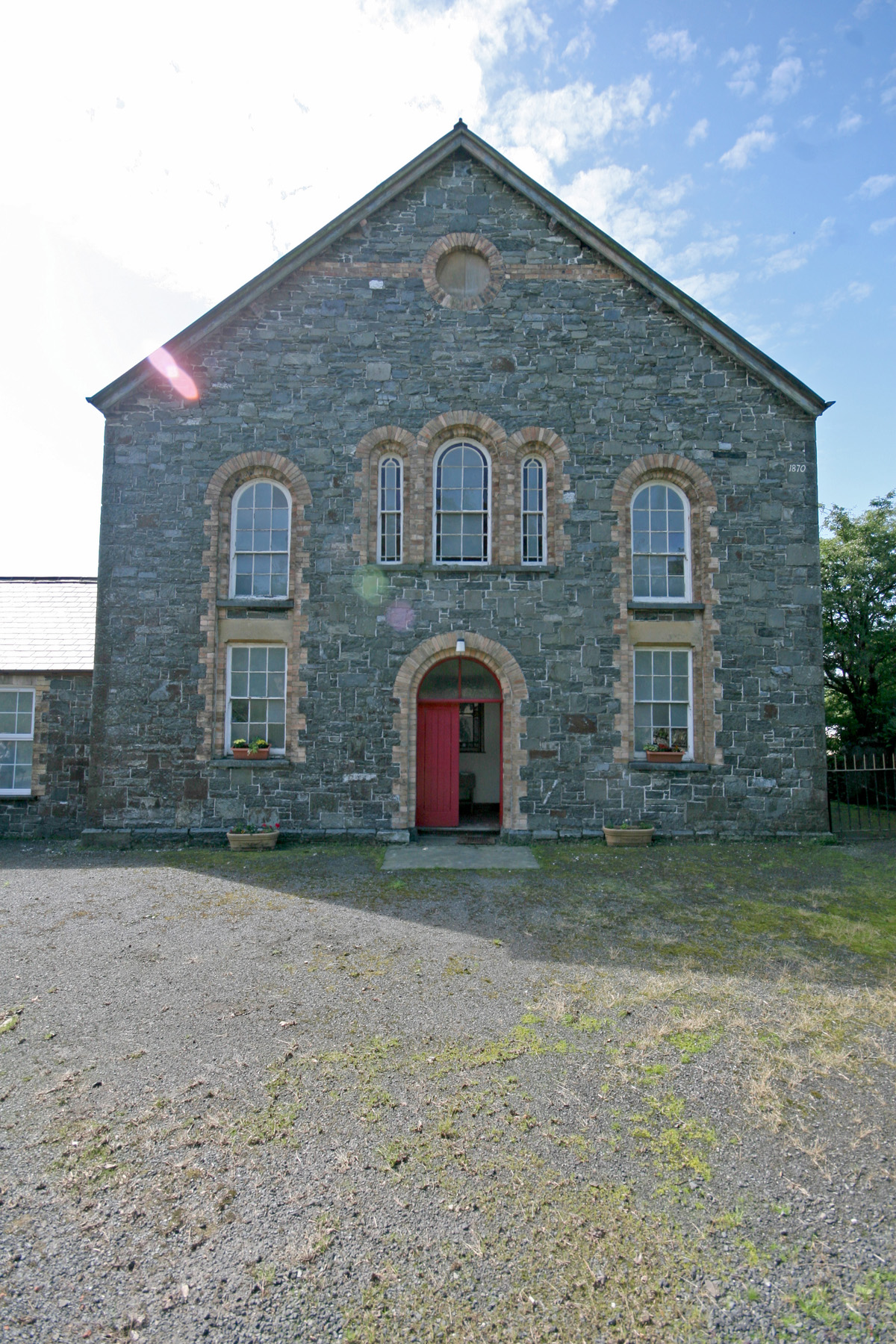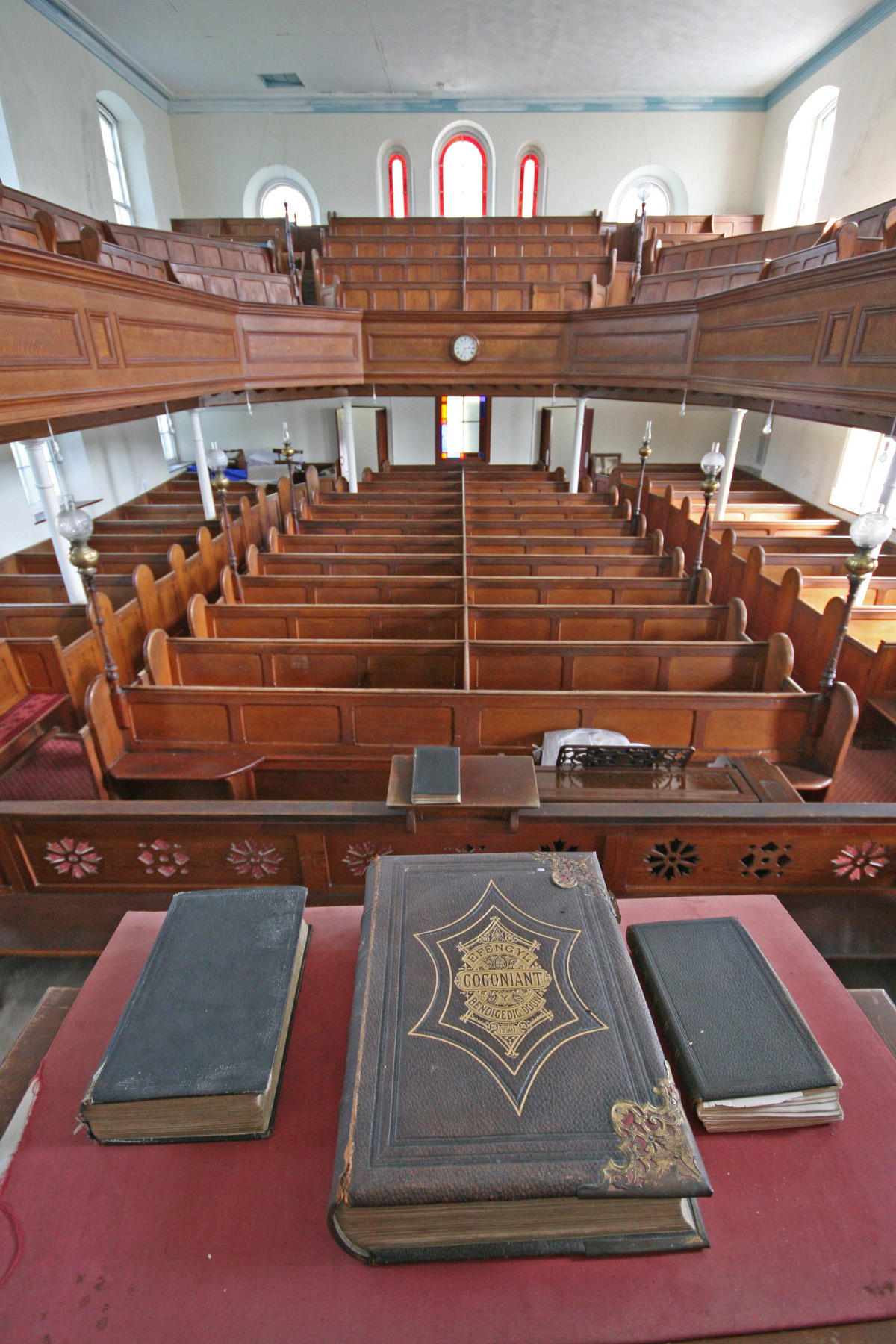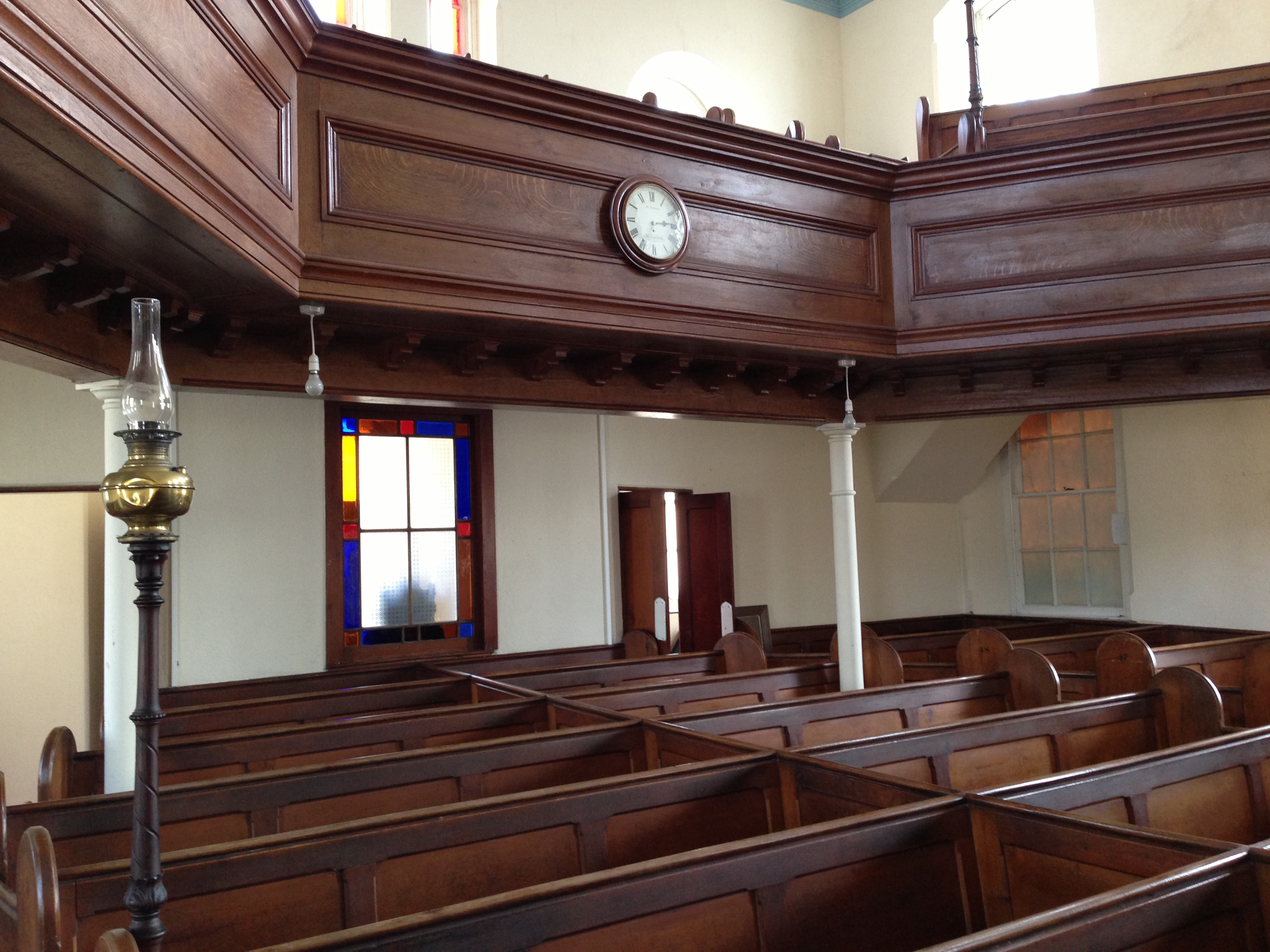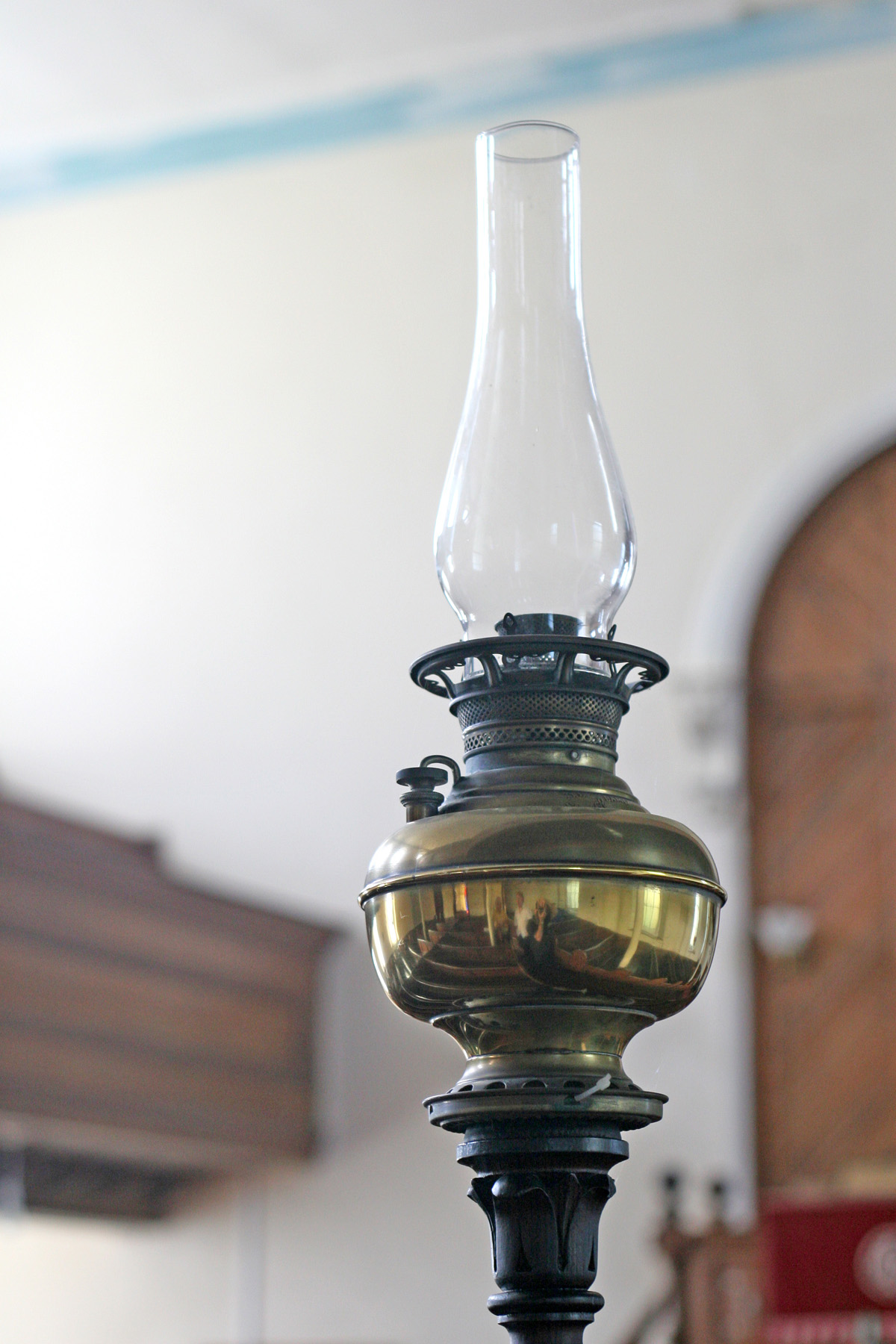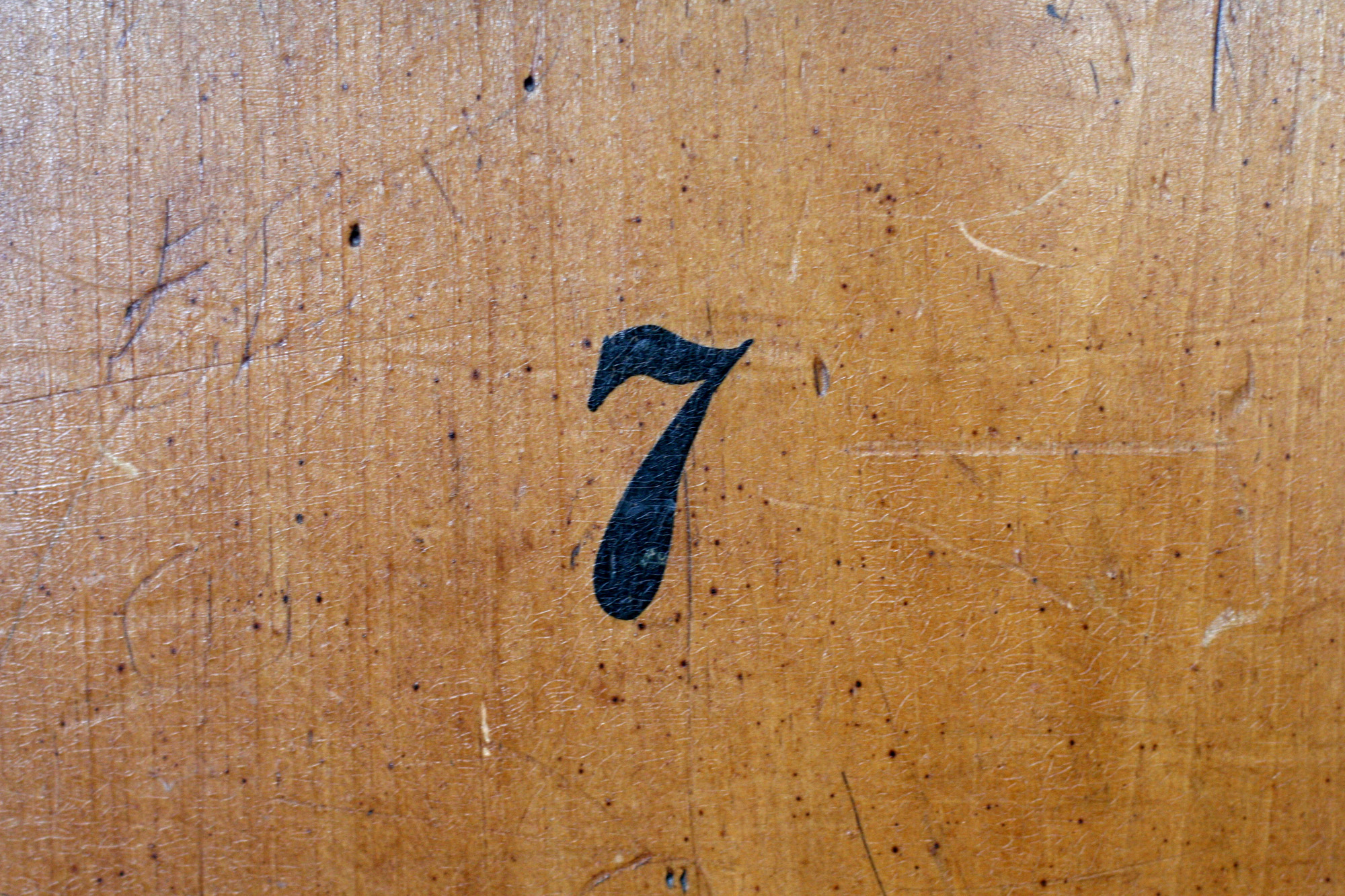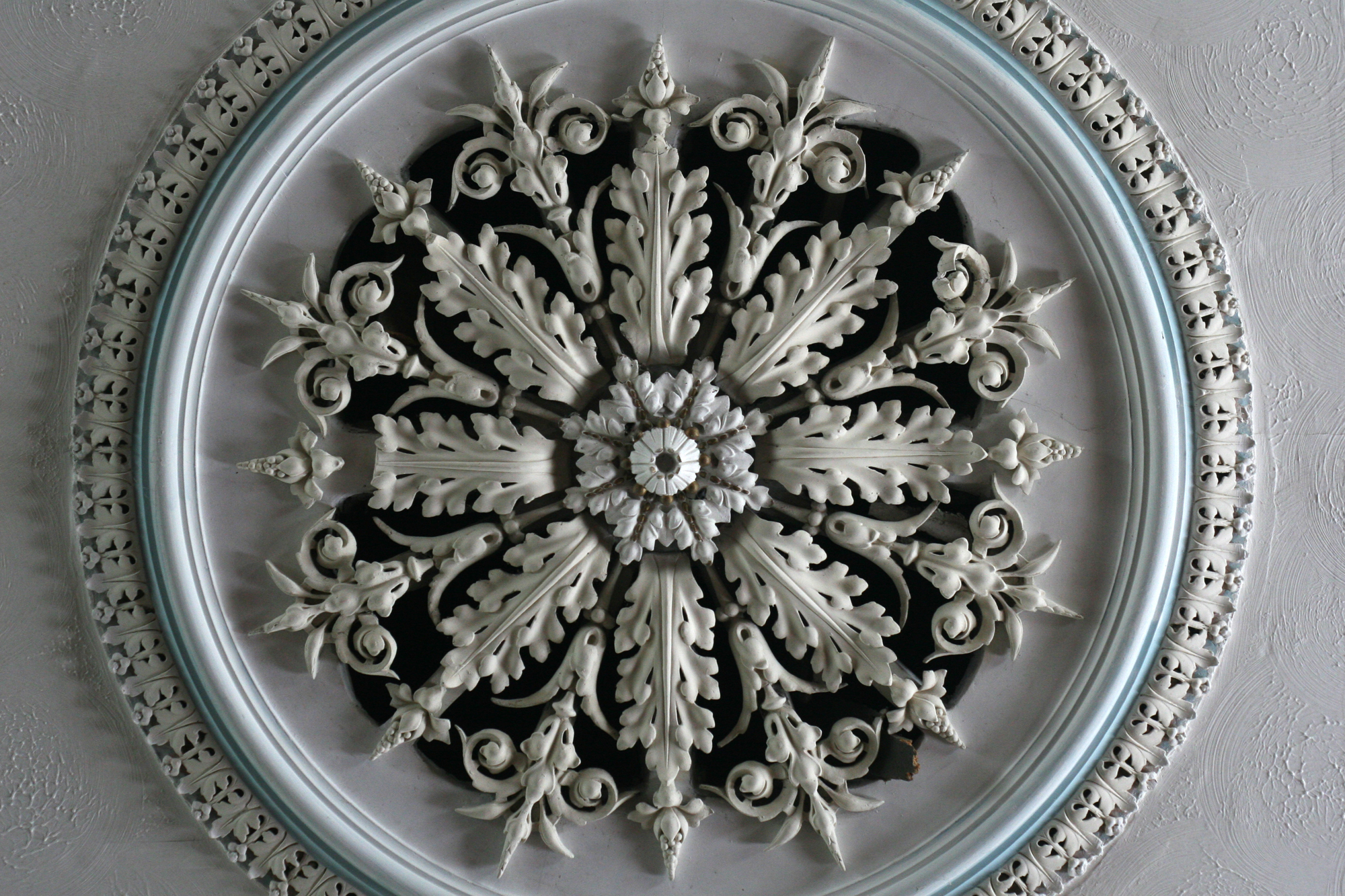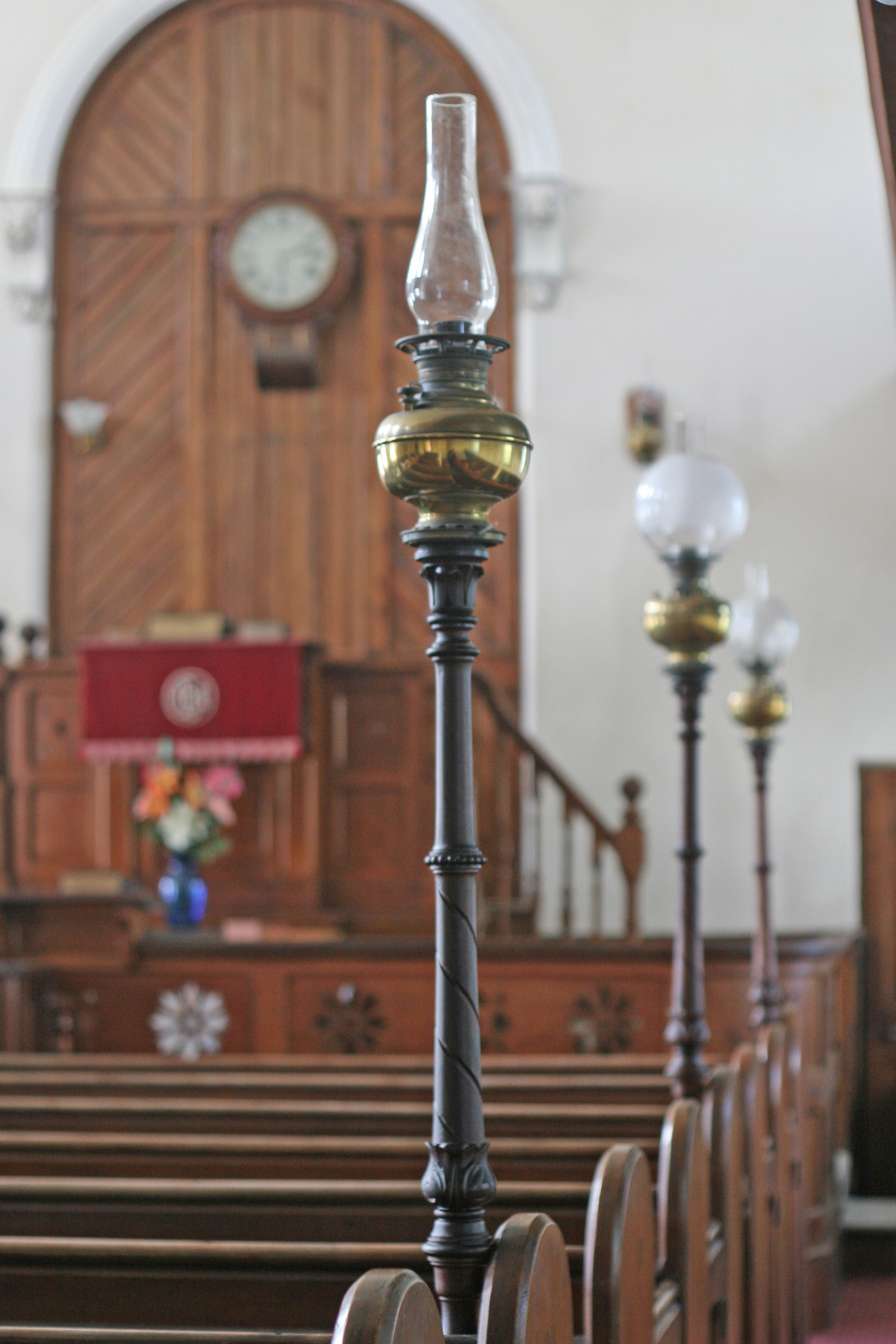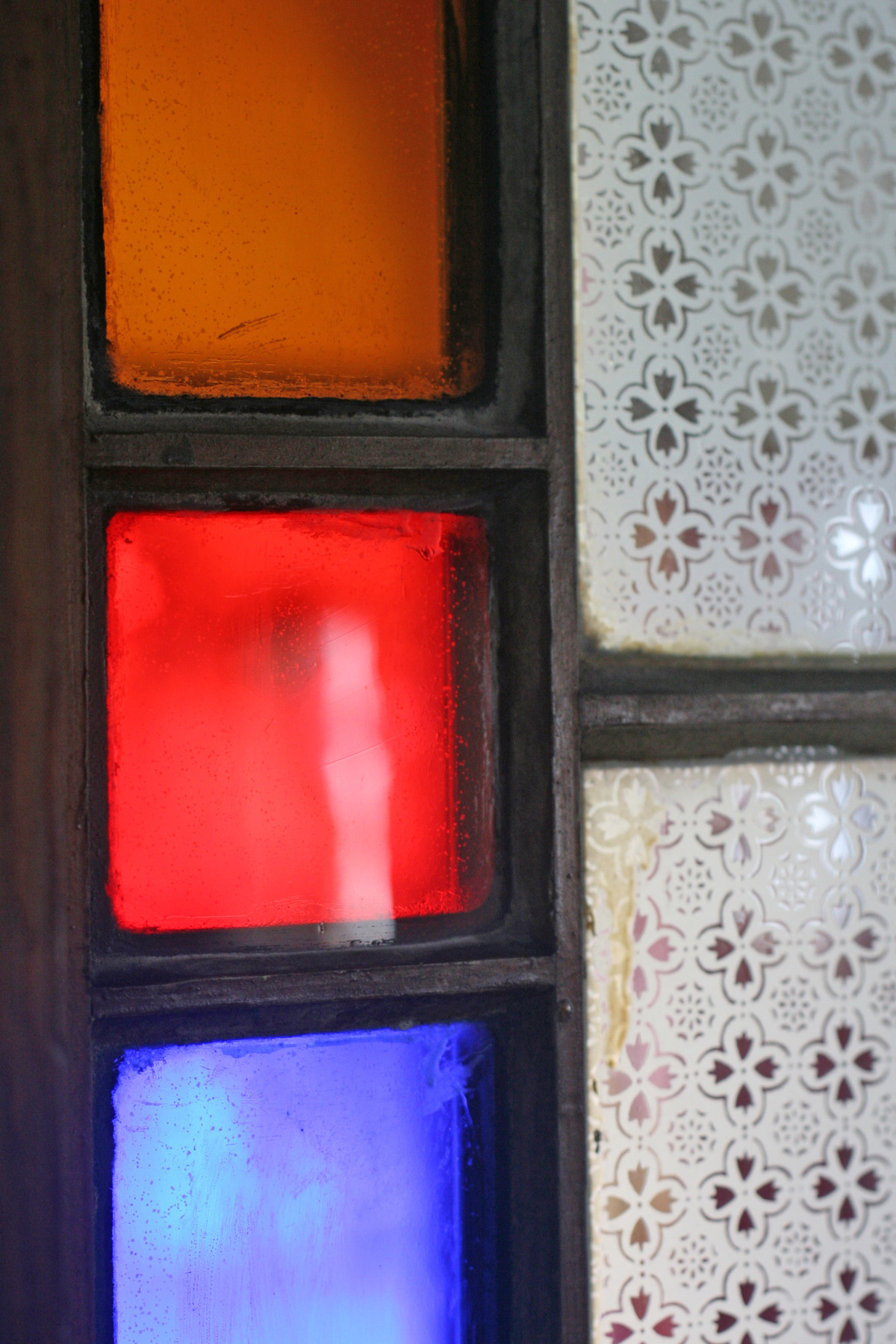 Building with beauty soothes the pain of toil
Cwmystwyth is at the end of a picturesque valley on a narrow mountain road, which follows the Ystwyth river back to it source and on over the open mountain until it reaches the Elan Valley. This valley had some of the largest metal mines in North Ceredigion and the village and chapel owe their origin to this history. It is also on several walking routes, including the Glyndwr Way.
Siloam chapel belongs to the Presbyterian Church in Wales. A chapel was first built in Cwmystwyth in 1805. Another was built in 1835 and again in 1870. The interior of the chapel is an example of superb craftsmanship, ranging from the woodwork of the pews and balcony to the original brass oil lamps and the decorative ceiling bosses, which are actually ventilators.
Farming and mining were the traditional occupations of this community. Welsh is the language of this chapel and it has served a mainly Welsh speaking congregation throughout its history. The chapel has always been a place where the community meets and where young people learn to read, sing and speak in public using Welsh. It has a local history archive that is housed in the vestry.
How to get here:
The chapel can be found twelve miles east of Aberystwyth on the B4574 in the village of Cwmystwyth. Postcode SY23 4AD.