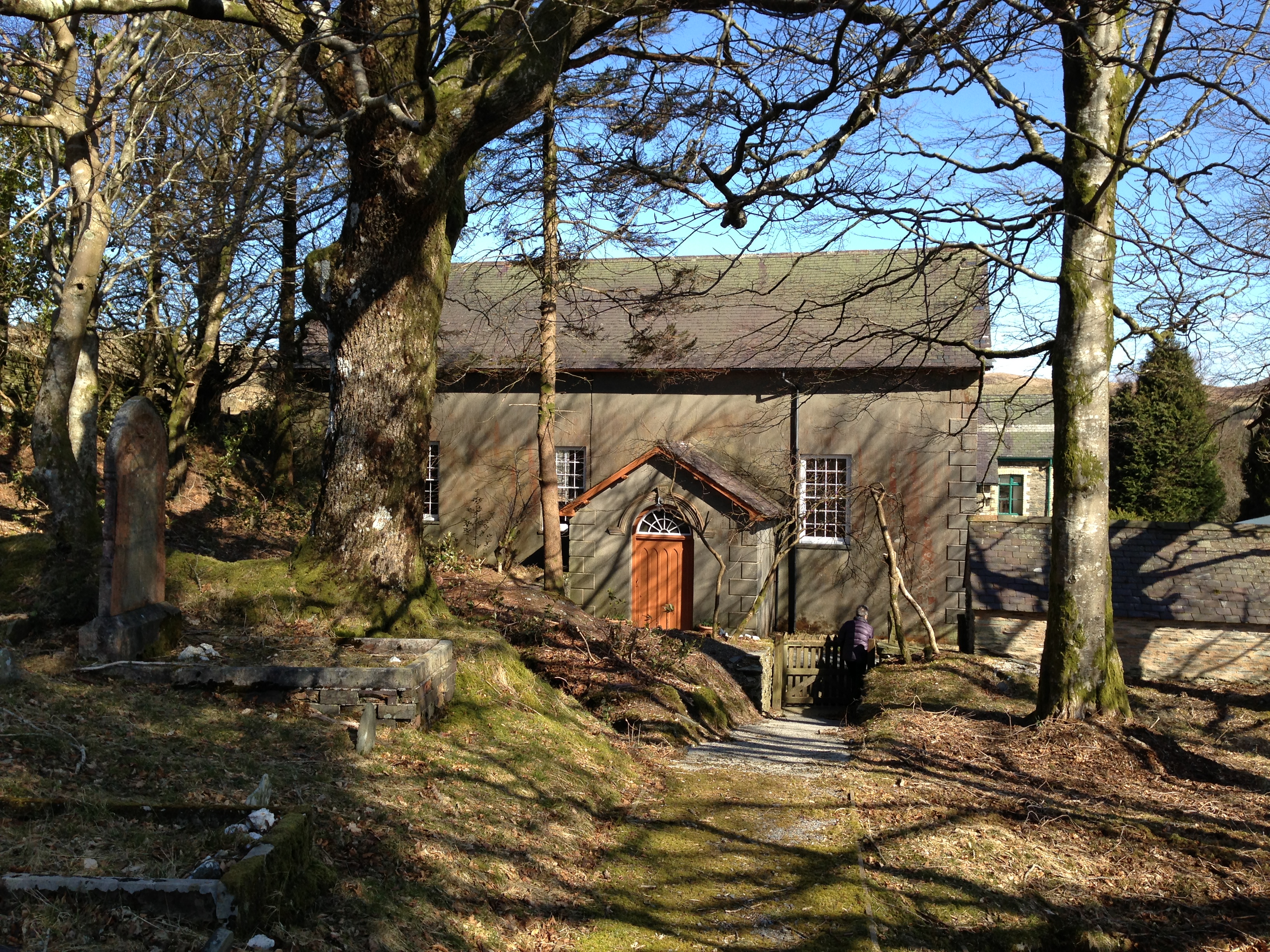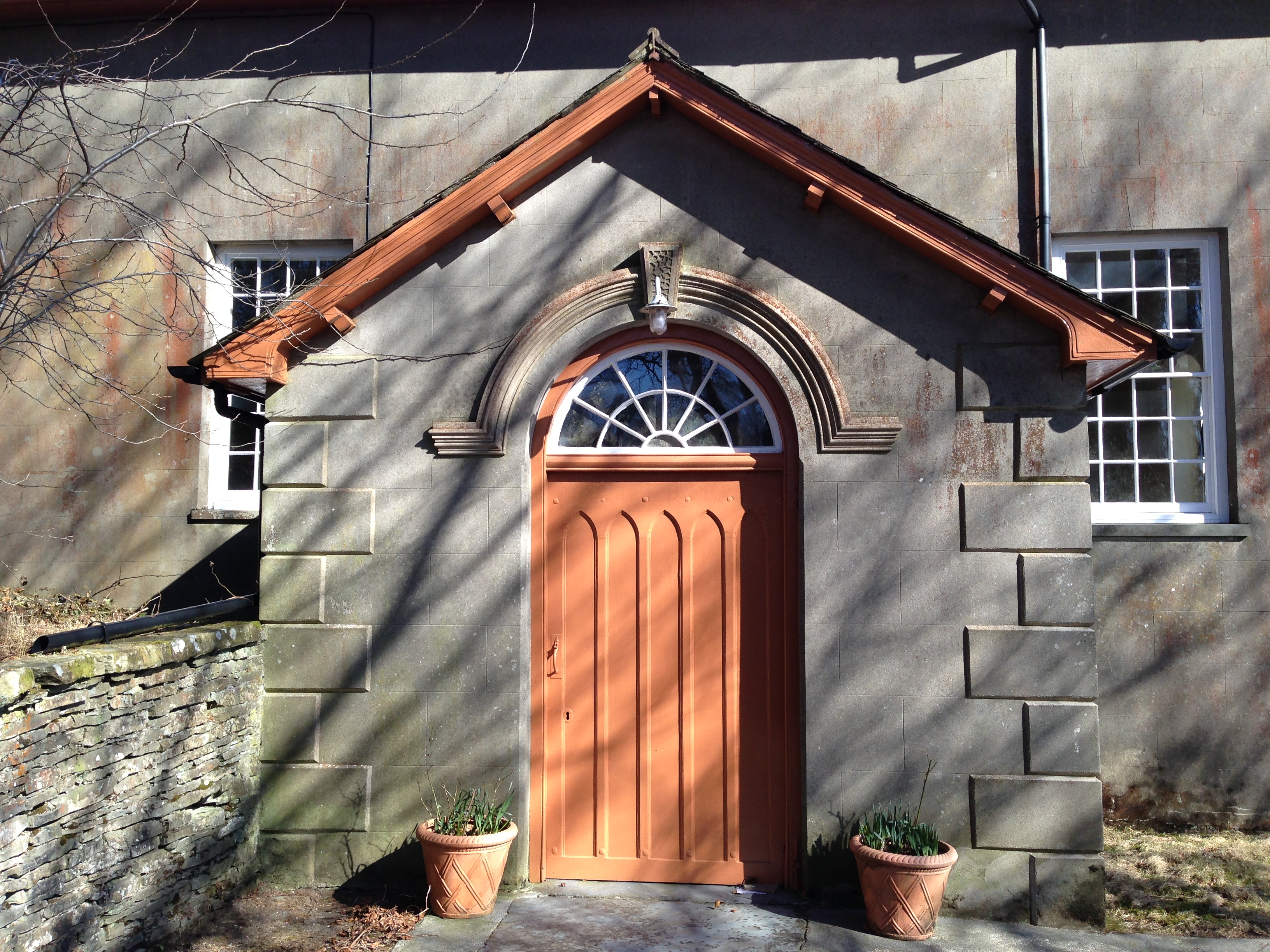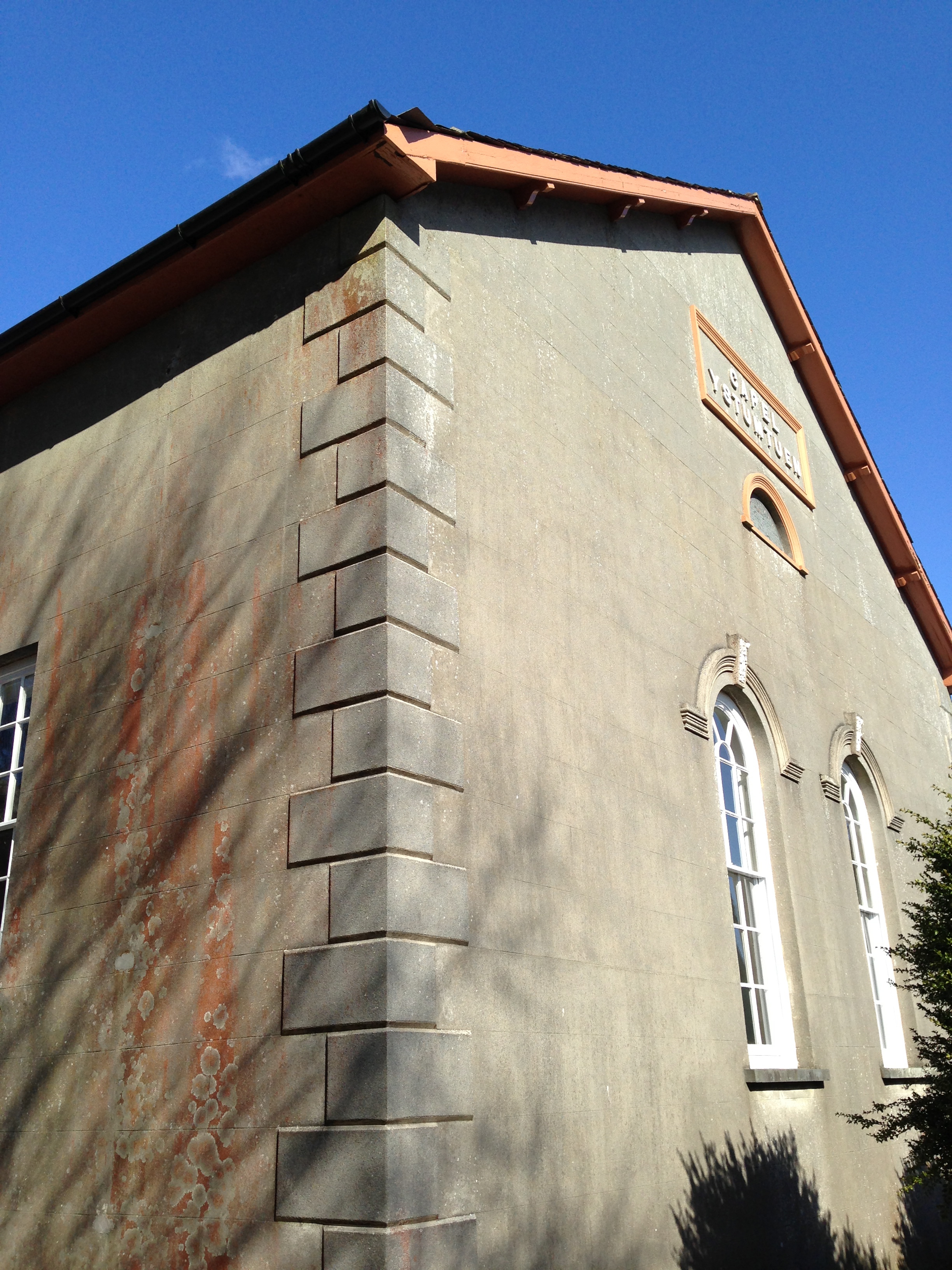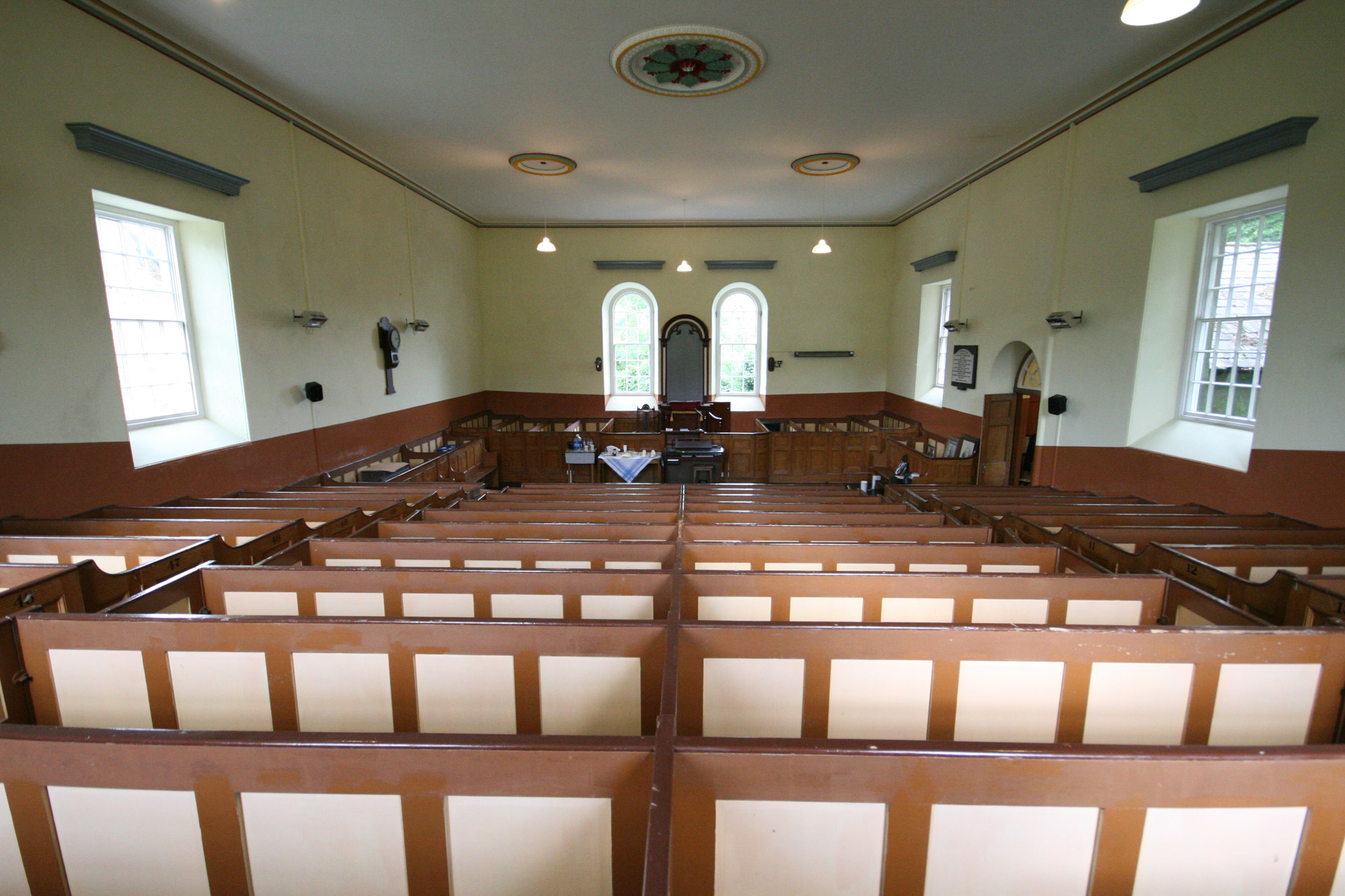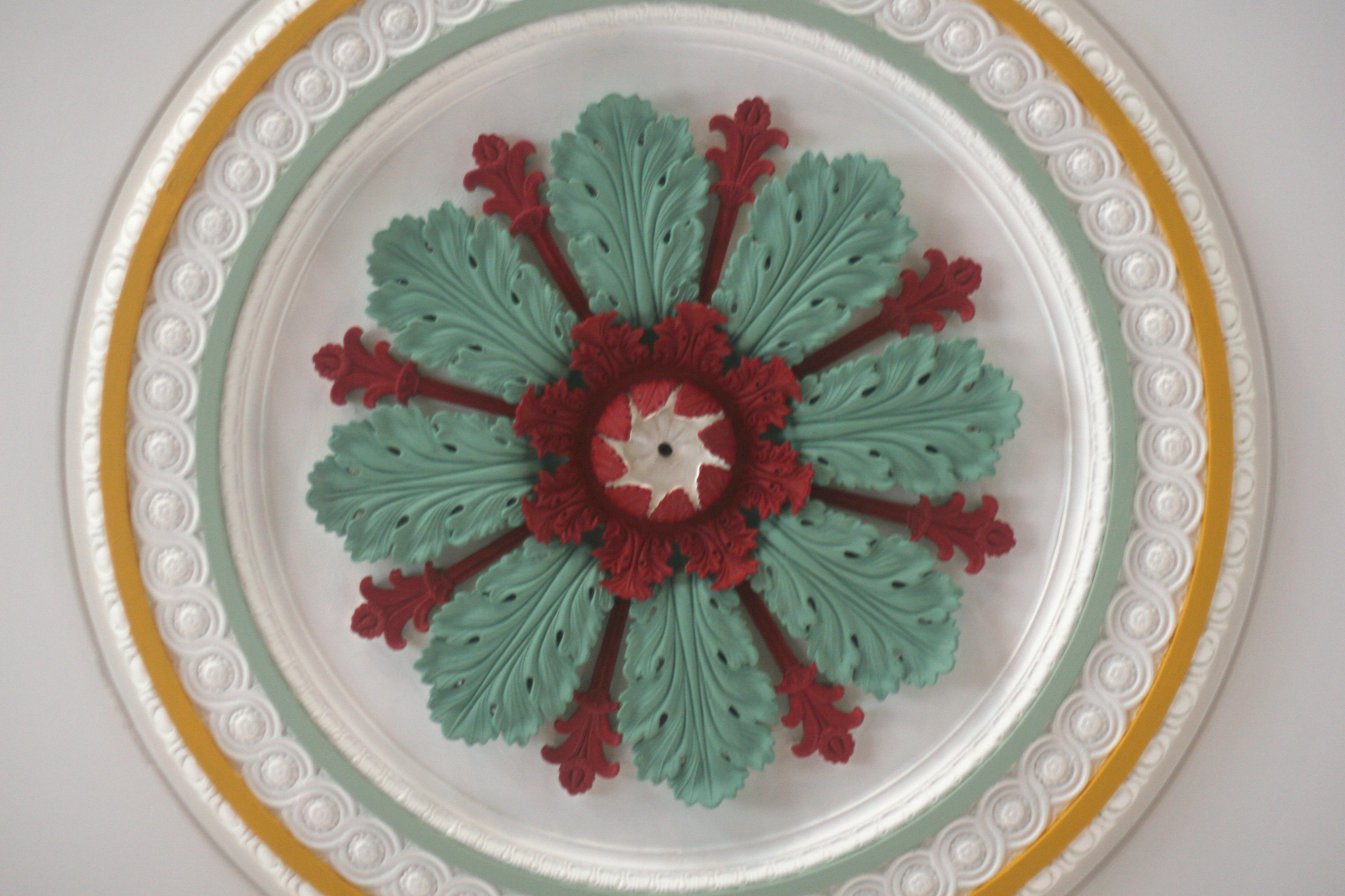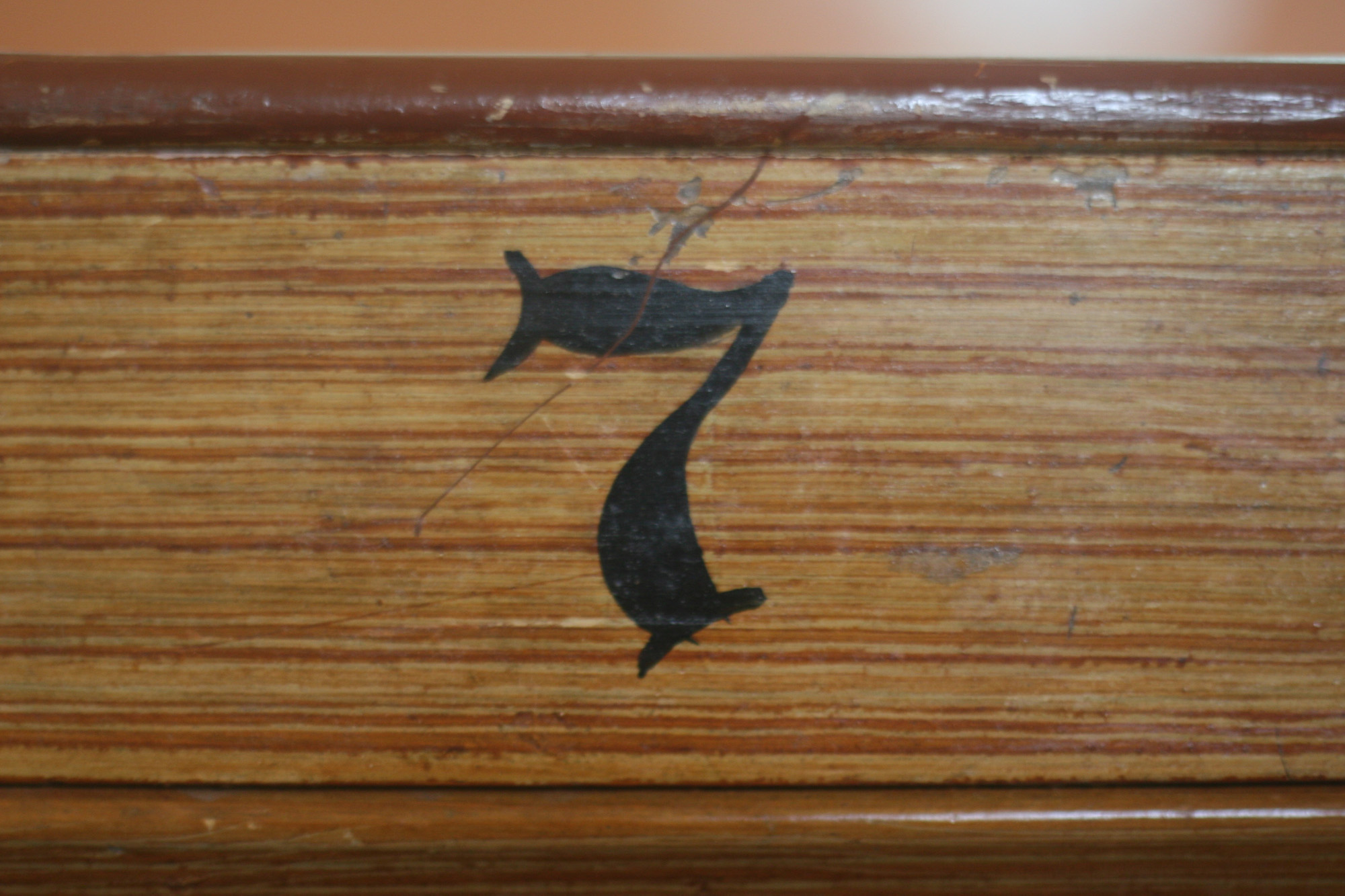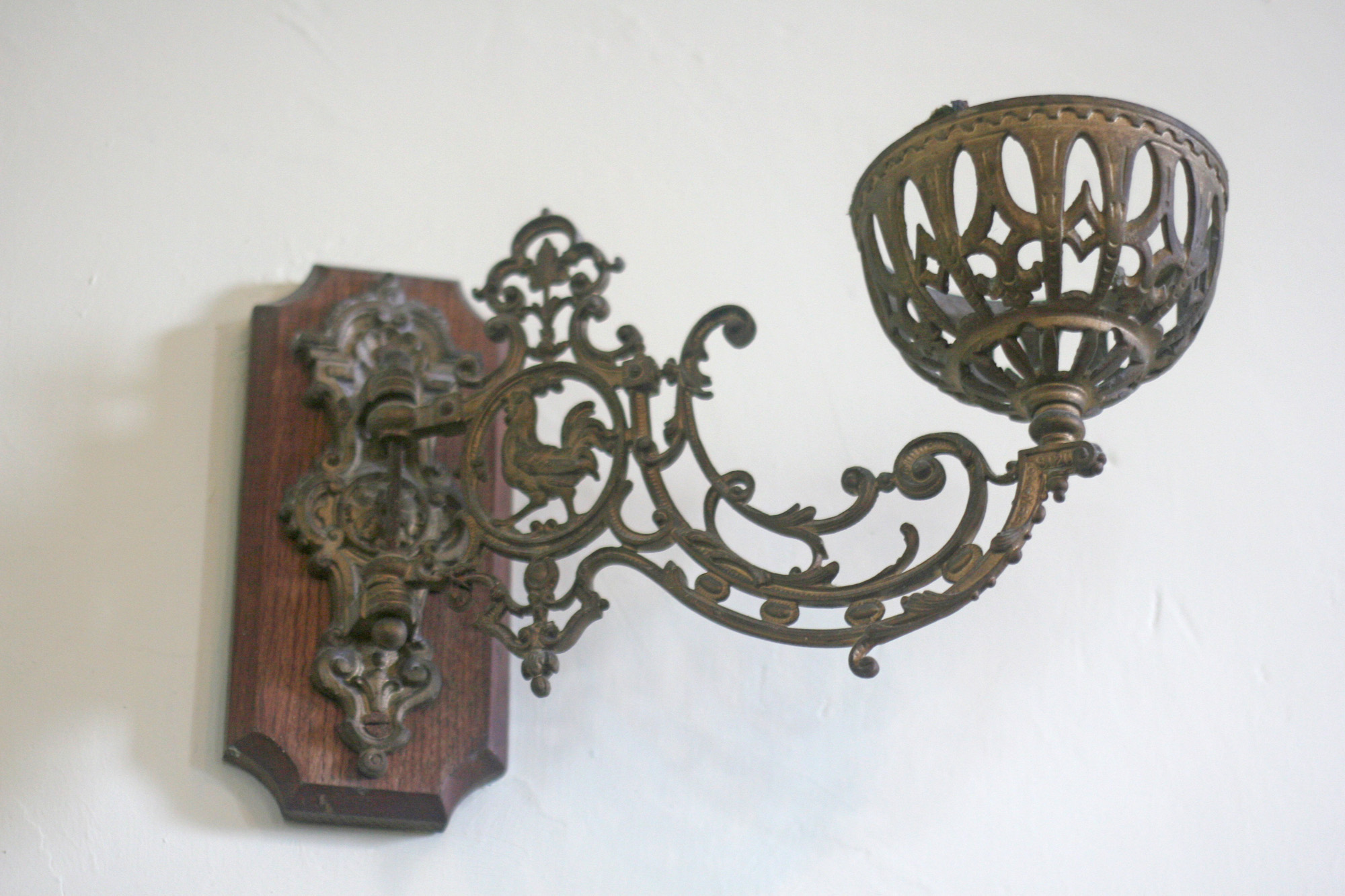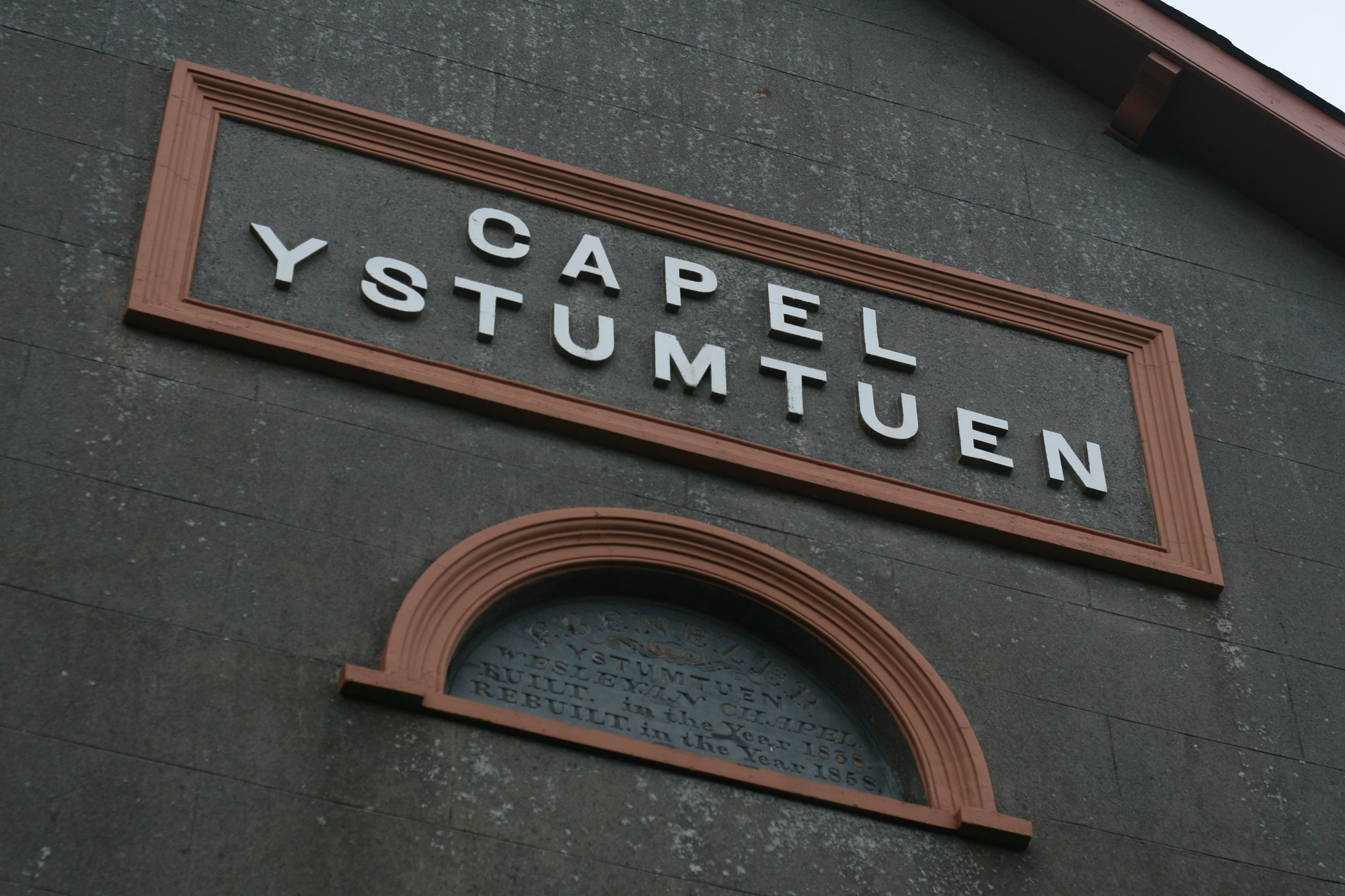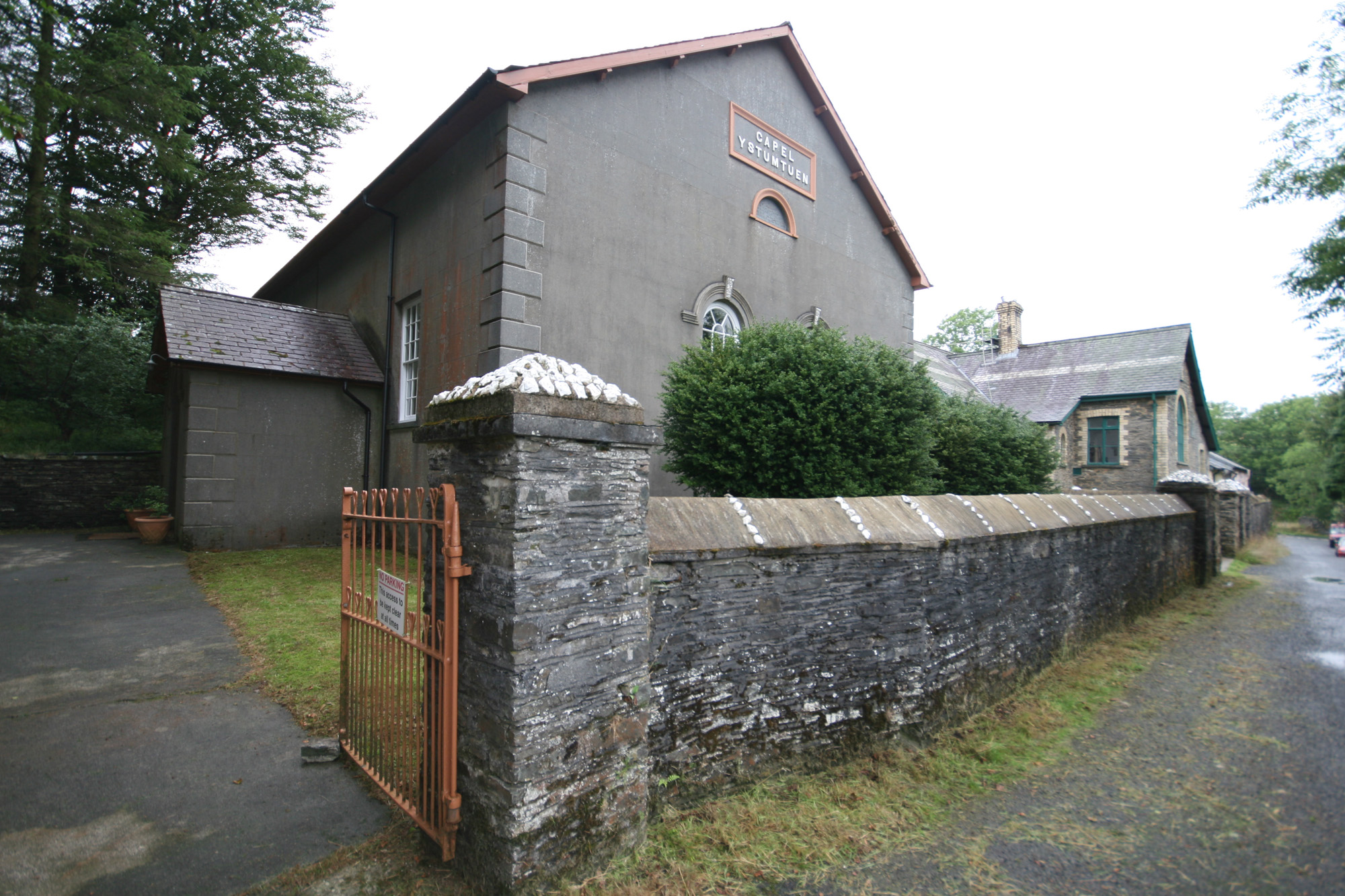 The hardships of work accompany the rewards of prayer
Opening times:
Open Sunday & Tuesday (10:00 - 15:00) during Summer - our Palm Sunday Service will be held at 2.30pm on Sunday 9th April
Call for key at the bungalow across from Chapel. Mr Emyr Jenkins 01970 890236
Capel Ebenezer is situated at the heart of the community of Ystumtuen in a landscape that still bears the scars of the lead mining industry. It is reached from the A44 about 12 miles east of Aberystwyth. Originally built in 1823, it was probably the first Wesleyan Methodist chapel in Ceredigion and was mainly constructed by Cornish lead miners who had come to the area to work.
The chapel was enlarged in 1838-40 and finally rebuilt in 1871. The interior of the chapel can be described as an 'architecture of equality', where everyone sits in similar pews that encircle the pulpit, creating a space for action in the centre. The space has been used for theatre as well as praying and there are memories of fortnightly theatrical performances in the 1950s. For major events, Capel Ebenezer still resounds to singing during 'Camanfa Ganu' - the communal singing of Welsh hymns in four-part harmony.
The chapel of rest outside the main building still has biers that were used to carry bodies when they were laid in this small building overnight. A fire could be set so that relatives could be warm while keeping vigil.
The surrounding landscape is now scattered with houses, farms and old miners cottages, as well as spoil tips from the mines. Most of the miners left around the end of the 19th century when the mines started to close. But some families have farmed here since the 1600s and the business of farming is still important.
How to get here:
Travel along the A44 towards the village of Ponterwyd and take the second right hand turn for Ystumteun before Ponterwyd. This turn is past the Red Kite Café and as you approach the bottom of the hill you will find this turn signposted to Ystumtuen. Follow this road into the village (single track at times with passing places) and on entering the village the chapel is situated on the left turn junction.